Catit Adjustable Breakaway Nylon Collar Purple With Ladybugs
Spend

$120.00

to

FREE SHIPPING
Catit Collars are made from snag-proof nylon weave that will not shrink or tighten when snagged or scratched by cats. The Adjustable Breakaway Collar includes a safe breakaway buckle design that releases your cat when their collar becomes caught, preventing accidents. These collars are not suitable for use with tie-outs. Catit Collars are available in fun colors and patterns.
Size: 20-33 cm (8-13 in)

To ensure a proper fit, leave enough room so that two fingers can slip in between your cat's neck and collar. The collar fit should be checked regularly to ensure that the sizing has not changed due to wear.
Key Features :

Snag-proof nylon weave
Adjustable breakaway collar
Safe breakaway buckle
Designed to release cats if collar becomes caught
Not suitable use with tie-outs
View full details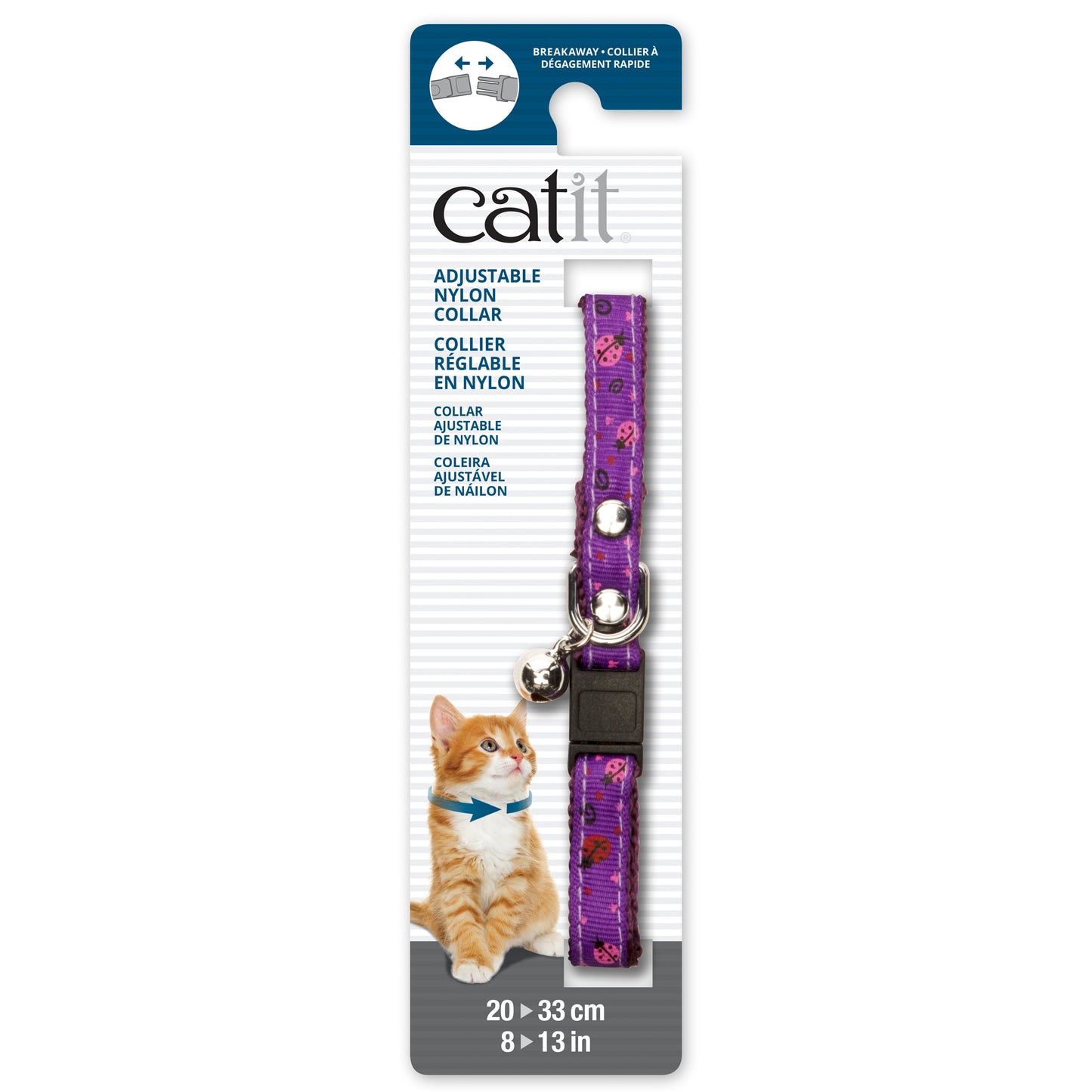 Catit Adjustable Breakaway Nylon Collar Purple With Ladybugs