Homeopet TFLN Anxiety Relief Fireworks+
Spend

$120.00

to

FREE SHIPPING
HomeoPet Anxiety TFLN promotes a sense of calm in animals fearful of thunderstorms, fireworks, windstorms and other loud noises. It's an excellent product for Fourth of July & New Year's fireworks and gunshots. Anxiety TFLN will

Supports and maintains relaxed behavior during fireworks and other loud noises.

Favorise et maintient l'adoption d'un comportement détendu en présence de feux d'artifice ou d'autres bruits forts.

Symptoms:

Panting
Pacing
Drooling
Hiding
Unwanted Behavior
Whining

 

Benefits:

Non-sedating
No harsh chemicals
No known side effects
Safe for puppies, kittens, pregnant and nursing animals
Fast acting 15-20 minutes
Great value up to 90 doses per bottle (depending on weight)
Easy liquid dosing medicine
Patent pending
INDICATIONS: A natural homeopathic remedy that promotes temporary relief from fear of fireworks, gunshots and loud noises normally associated with signs such as hiding, barking, attention seeking, pacing and panting, drooling, trembling, trying to escape to safety.

ADMINISTRATION: Optimally, the liquid preparation should be dropped directly into the mucous membrane of the mouth, including lips, ideally in dogs by pulling out the labial pouch and in cats by raising the head until the mouth opens. Where an animal finds this distressful or an owner is unable to comply, the medication can be put in the water or milk. In the case that a pet is sensitive to the odor of the alcohol preservative, a 10 to 20 minute period should be allowed for the alcohol to evaporate before the liquid or food is presented to the patient. Occasionally, when dosed directly into the mouth, the animal may shake their heads as a response to the alcohol preservative. Cats may salivate excessively; in these cases, presenting it in food, water or milk alleviates these effects.

SMALL MAMMALS such as rabbits, ferrets, hamsters, and pot-bellied pigs can be dosed by weight as for cats and dogs as listed on the dosing chart. For severe cases, a drop can be diluted in 1 ml of water or other oral rehydration fluid and given to the patient orally. e.g., two drops for a mouse or small bird, four drops for a large guinea pig. For acute cases, it can be repeated as for cats and dogs, as listed on the dosing chart.

Contact your veterinarian if the problem persists.

ADVERSE EFFECTS AND CONTRAINDICATIONS: None known, other than reversible effect of overdose. Overdose may result in a return of symptoms after the symptoms have initially disappeared. In the case where a return of symptoms occurs while on the medication, ceasing to use it will alleviate the effect. Patients who are hypersensitive to homeopathic preparations will show a response to a single dose, which may not need to be repeated for some time.

Should a suspected adverse reaction be seen or advice needed, please contact HomeoPet at 1-800-555-4461 or info@homeopet.com

DRUG INTERACTIONS: None known for animal use only. Keep out of reach of children.

PHARMACEUTICAL PRECAUTIONS: Store at room temperature, out of direct sunlight, and away from strong odors.

USER SAFETY: No adverse effects have been recorded. There have been reports to the company of beneficial rather than adverse effects during trial periods. While homeopathic medicine used in humans shows a very high safety margin, care is advised when handling any product.

ENVIRONMENTAL IMPACT: None found to date.

Authorization#, NDC#: 61571-586-15

IMPORTANT NOTE: The information contained within homeopet.com is compiled by a licensed practicing veterinarian* and is for use by professional healthcare specialists for reference purposes ONLY. It should not be used for diagnostic purposes or used in place of proper veterinary care. Nothing contained in the site should be considered an expansion of any claims over and above those specific claims contained on or within HomeoPet product boxes.

*M.V.B., M.R.C.V.S., Vet MF Hom. (Conventional Vet & Homeopath)

Ingredients – Fireworks

Aconite napellus, 10x & 200c
(Monkshood)
Commonly known as "monkshood" or "wolf's bane," It is a bluish flowering herb native to Western & Central Europe.

Arsenicum album, 200c
(Arsenic trioxide)
Homeopathic arsenicum album is a dilution of the ingredient to where there is little or no arsenic remaining.

Avena sativa, 7x & 2c
(Oat Straw)
The oat, sometimes called the common oat, is a species of cereal grain grown for its seed, which is known by the same name.

Belladonna, 30c
(Deadly Nightshade)
a herbaceous plant in the nightshade family. It is native to Europe, North Africa, and Western Asia.

Borax, 6c & 30c
(Borate of Sodium)
is an important boron compound, a mineral, and a salt of boric acid.

Calcarea phosphorica, 30c & 200c
(Calcium Sulphate)
Calcium sulfate is the inorganic compound with the formula CaSO₄ and related hydrates.

Gelsemium 6c, 30c, 200c
(Yellow Jasmine)
Gelsemium sempervirens is a twining vine in the family Gelsemiaceae, native to subtropical and tropical America: Honduras, Guatemala, Belize, Mexico and southeastern and south-central United States

Hyoscyamus niger, 200c
(Henbane)
Hyoscyamus niger, Black Henbane Black henbane is an invasive annual or biennial plant that can grow to 3 ft. (1 m) in height. The leaves are alternate, simple, toothed, up to 8 in. (20 cm) long, and 6 in. (15 cm) wide.

Humulus Lupulus, 4x & 2c
(Hops)
is a species of flowering plant in the hemp family, native to Europe, western Asia and North America. It is a perennial, herbaceous climbing plant which sends up new shoots in early spring and dies back to a cold-hardy rhizome in autumn.

Lycopodium clavatum, 30c & 200c
(Club moss)
a genus of clubmosses, also known as ground pines or creeping cedar, in the family Lycopodiaceae, a family of fern-allies.

Melissa officinalis, 4x & 2c
(Lemon Balm)
is a perennial herbaceous plant in the mint family Lamiaceae and native to south-central Europe, the Mediterranean Basin, Iran, and Central Asia, but now naturalized in the Americas and elsewhere.

Natrum carbonicum, 30c & 200c
(Sodium Carbonate)
Sodium carbonate, Na₂CO₃, is the water-soluble sodium salt of carbonic acid. It most commonly occurs as a crystalline decahydrate, which readily effloresces to form a white powder, the monohydrate.

Natrum muriaticum, 30c
(Common Salt)
an ionic compound with the chemical formula NaCl, representing a 1:1 ratio of sodium and chloride ions.

Nux Vomica, 200c
(Poison Nut)
A deciduous tree native to India and to southeast Asia. It is a medium-sized tree in the family Loganiaceae that grows in open habitats.

Our safe, gentle, natural medicines may also be used for puppies, kittens and young animals.

Calendula officinalis (Marigold)

Safe, Gentle, Natural liquid dosing medicines for your best friend.

Passiflora incarnata, 7x & 2c
(Passion Flower)
a genus of about 550 species of flowering plants, the type genus of the family Passifloraceae. They are mostly tendril-bearing vines, with some being shrubs or trees.
.

Phosphorus, 6c, 30c, 200c, 1M
(Red Phosphorus)
Phosphorus is a chemical element with symbol P and atomic number 15. As an element, phosphorus exists in two major forms, white phosphorus and red phosphorus.

Rhododendron chrysanthum, 6c
(Yellow Snow Rose)
a genus of 1,024 species of woody plants in the heath family, either evergreen or deciduous, and found mainly in Asia, although it is also widespread throughout the highlands of the Appalachian Mountains of North America
.

Scutellaria laterifolia, 7x & 2c
(Skullcap)
a hardy perennial herb of the mint family, Lamiaceae, native to North America.

Silica terra, 30c
(Pure Flint)
A sedimentary cryptocrystalizaline form of the mineral quartz. It occurs in nodules in the rocks and often has a glassy or waxy appearance.

Staphysagria, 6c & 30c
(Delphinium)
a species of Delphinium, or larkspur, of the family Ranunculaceae. This plant is also known as lice-bane or stavesacre.

Stramonium, 30c
(Jimson or Stink Weed)
known by the English names jimsonweed or devil's snare, is a plant in the nightshade family. It is believed to have originated in Mexico, but has now become naturalized in many other regions.
.

Valeriana officinalis, 7x & 2c
(Valerian)
a perennial flowering plant native to Europe and Asia. it bears sweetly scented pink or white flowers that attract many fly species, especially hoverfliesof the genus Eristalis.
Benefits:
Fast-acting liquid
No known side effects
May be used for puppies kittens and young animals
May be used for senior pets
Can be safely used long term
Great value with up to 90 doses per bottle (depending on weight)
Easy to dose liquid medicine
View full details
Shipping Information
Receive free shipping on orders $120+
Your Order Must Be $120+ Before Discounts & Tax. Exclusions Apply To Oversized, Bulk, And Heavy Orders 60lbs+ (27Kg+) And Rural And Remote Areas.
What carrier do you use for free shipping?
We ship your order using the most efficient shipping method. In most cases, orders are shipped using FedEx Ground. 
Subsidized Shipping Options

PetMax automatically subsidizes the cost of shipping by providing you with ongoing discounts of up to 90% off posted rates. We realize shipping can be expensive. Especially for heavy and bulk items. Therefore, we do our best to provide the most cost efficient shipping possible by working hand-in-hand with FedEx & Canada Post to reduce shipping costs as much as possible. Discounts are applied to all orders and are automatically applied during checkout. The actual discount percentage varies based on delivery location and weight of shipment. Please keep in mind the delivery timelines above are only estimates and are not guaranteed.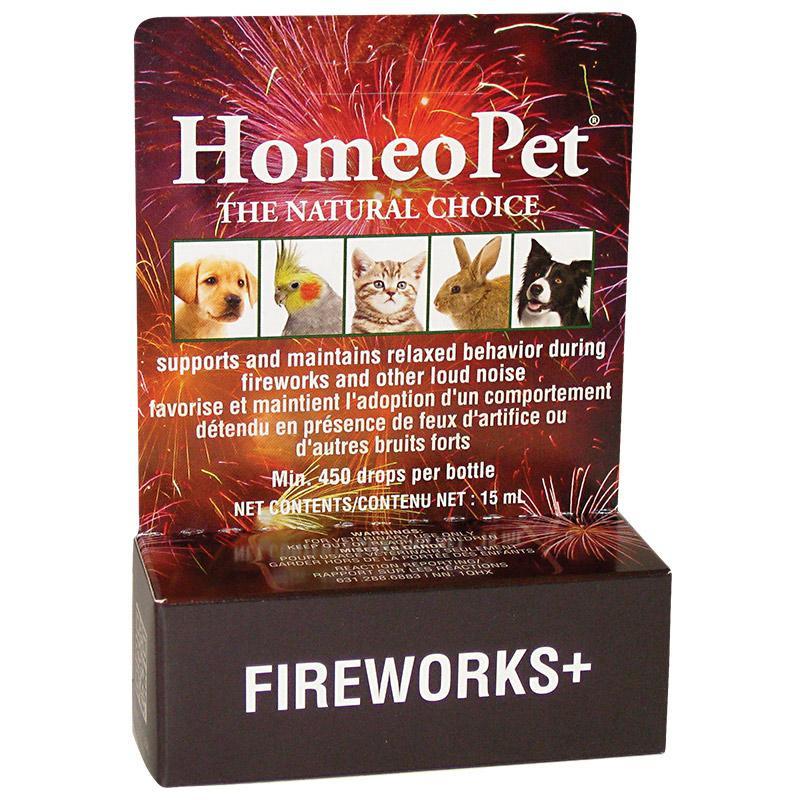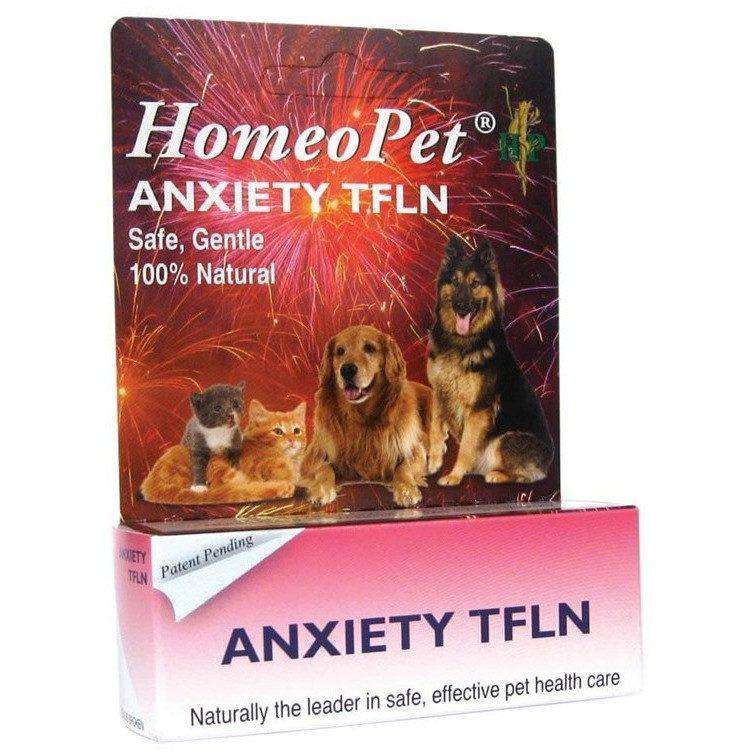 Homeopet TFLN Anxiety Relief Fireworks+