Roam Bucky Busy Bone Grassland Venison
Spend

$120.00

to

FREE SHIPPING
Treat your pup to the Roam Bucky Busy Bone, a two-layered sensory experience they'll love. Made with a tough shin bone wrapped with tender, smoked grasslands venison, it provides hours of delicious, natural chewing pleasure. Perfect for keeping them busy, this chew is sure to become their new favourite.
Ingredients :

100% all-natural and sustainably sourced Grasslands Venison shin bone.

Nutritional Benefits :

Natural, grain-free, and free-roaming novel proteins add variety to your dog's diet while helping ease concerns about food allergies. They are ethically and sustainably sourced in their natural wild habitat and have 50% fewer calories and 80% less fat than the conventional staples.

Feeding Guidelines :

Suggested servings are 1-3 bones per week, depending on your dog.

Directions :

Not for human consumption. Monitor your pet while feeding natural bones and tendons. If the product gets too small, remove it from the dog. Recommended size is slightly larger than your dog's mouth. Please provide plenty of fresh drinking water while your dog enjoys this product. This product is intended as a chew, not a food.
Key Features :

· Occupying Chew

· Contains natural, grain-free, and free-roaming novel proteins

· Ethically and sustainably sourced in their natural habitat

· 50% fewer calories and 80% less fat than the conventional staples
View full details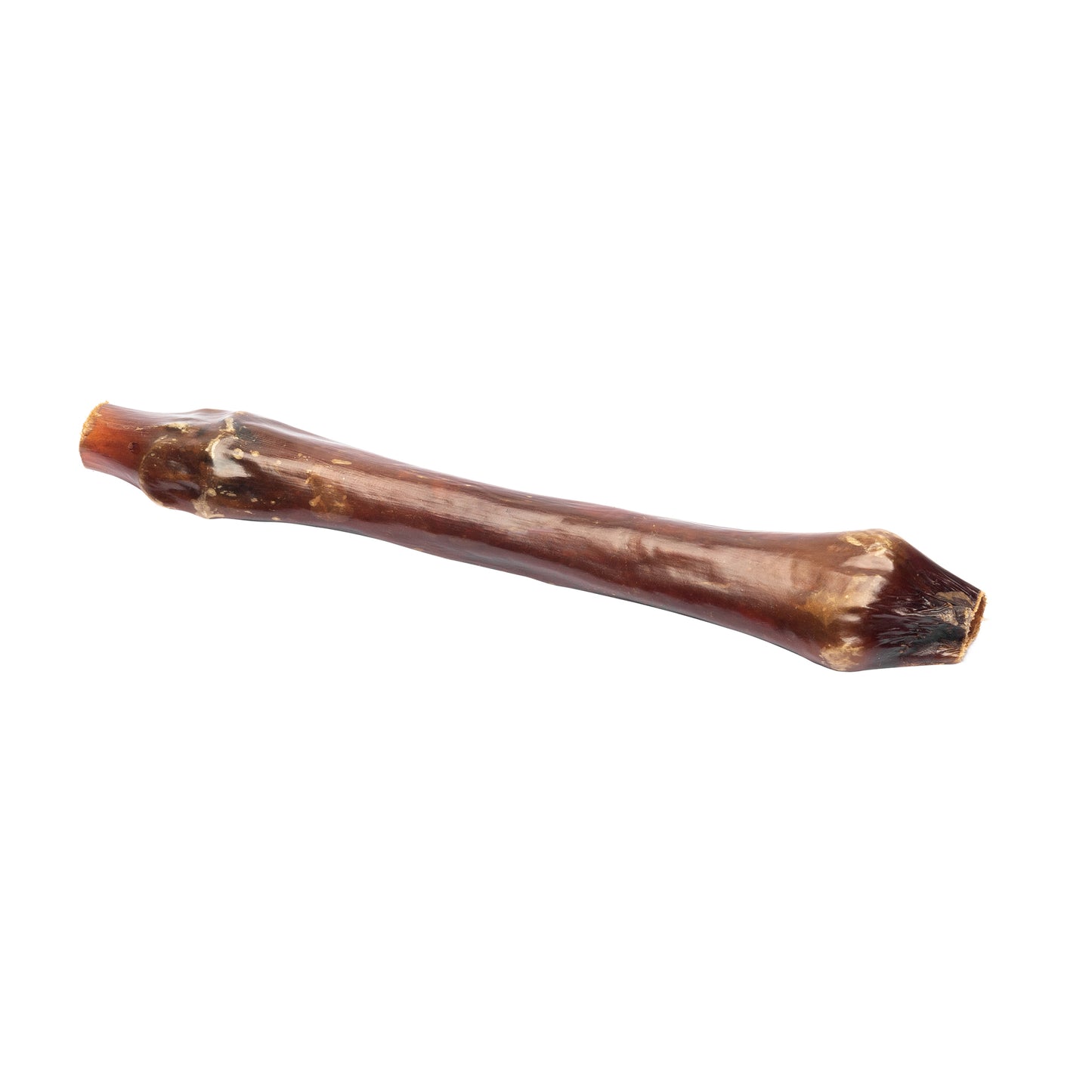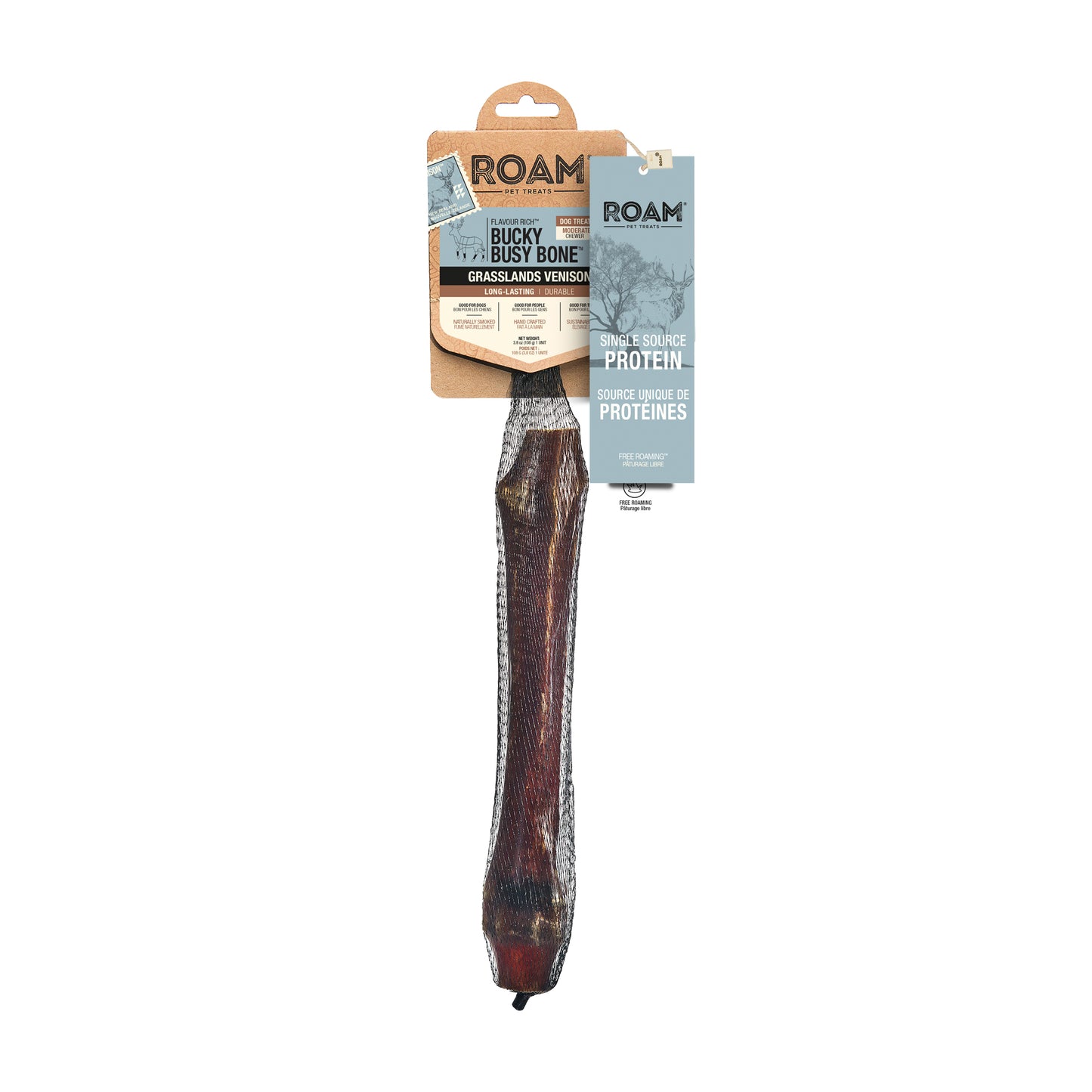 Roam Bucky Busy Bone Grassland Venison